Frå kjeller til scene..
From the basement to the stage..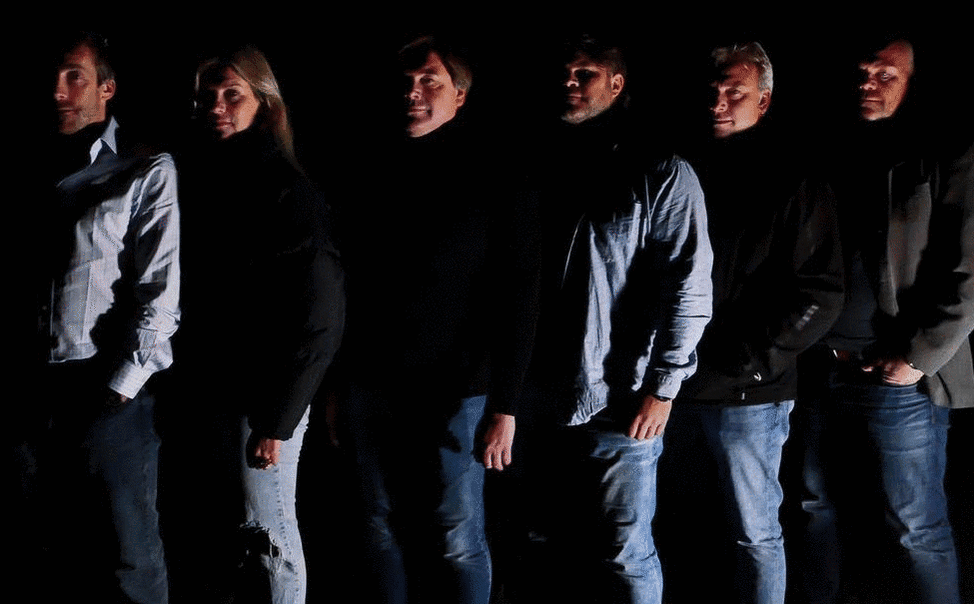 Det byrja slik det pleier.. Ein gjeng møttes for å spela litt i lag i Knut sin kjellar. Målet var ein liten spelejobb på skuleavsluttninga for 7-klasse på Vangen skule.. Litt etter litt vart gjengen kjent med at gitarist/vokalist Mark Ian Harbun hadde skåpet fullt av vakre låtar som han har laga opp gjennom åra. Etter spelejobben på skulen vart fokus flytta til Mark sin musikk. Me er no klar for å lata resten av verden ta del i dette arbeidet.. Enjoy!
It's a classic tale. A group of guys met to jam some cover songs in Knut's basement. The goal was to perform a small gig at a 7th grade school graduation at Vangen skule in Voss . Little by little, the group began to discover that guitarist / vocalist Mark Ian Harbun had a collection of beautiful songs that he had written and recorded over the years. After the school gig, the focus was changed to Mark's original music. After many rehearsals and a lot of work...we are now ready to let the rest of the world take part in this musical journey.... Enjoy!

Mark Ian Harbun - Guitars , Lead Vocals


Laine DeWolfe - Keyboards , Vocals

Elisabeth T. Østervold - Vocals

Anders Brekke - Guitars, mandolin

Knut Opheim - Drums , Percussion